I am so excited to have the privilege of being a Step2 Test Drive Blogger for the second year in a row! We own a lot of Step2 products in our home and love the brand. Their toys are fun and made to last. 

My first "assignment" from Step2 this year was to review their brand new (and I mean brand new!) Easy Turn Coupe. 

The Easy Turn Coupe arrived during nap time. When my daughter awoke I told her to come out to the kitchen for a minute and this is what happened:


As you can see, she was THRILLED to receive "[her] very own car!" She thanked me over and over again all day for her new car and begged me to put it together. Now, normally its Daddy's job to assemble things here, but I decided I would try to tackle it on my own. It took me about an hour (with the help of my very excited almost 3 year old and her fussy 8 month old brother) and the car was almost completely assembled when Daddy walked in the door. The only thing that I had trouble with was the cover that goes over a bolt under the hood. When you buy this Coupe, let me just tell you, you're going to need to hit that cover pretty hard with the hammer to make it stay on–and Daddy was able to accomplish that for me. 
Once the car was fully assembled, Maggie wasted no time in jumping in and driving all through our house. The car is just big enough that she and her baby brother can both get in the car together, and they loved that!
Here are some of the top features of the Step2 Easy Turn Coupe: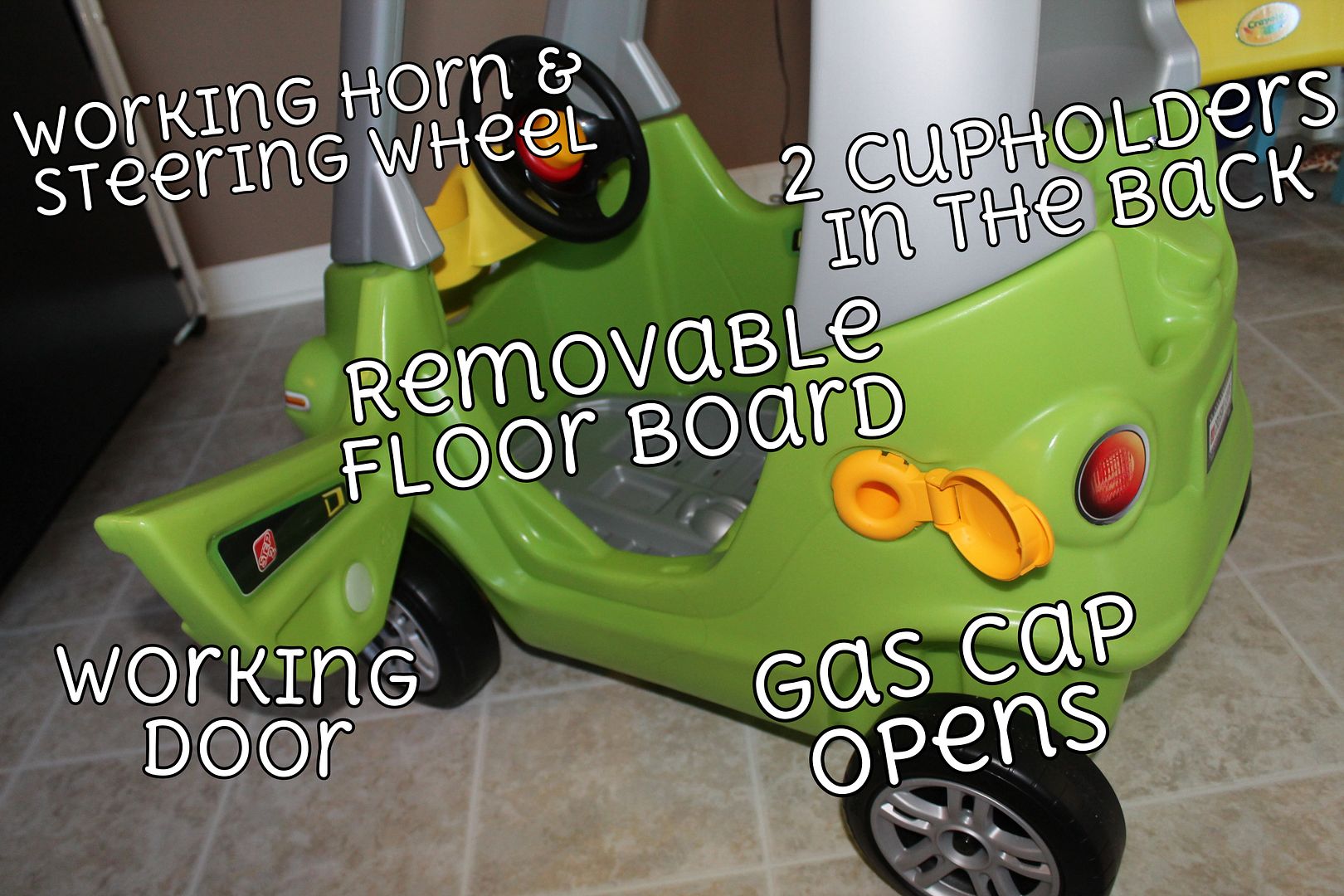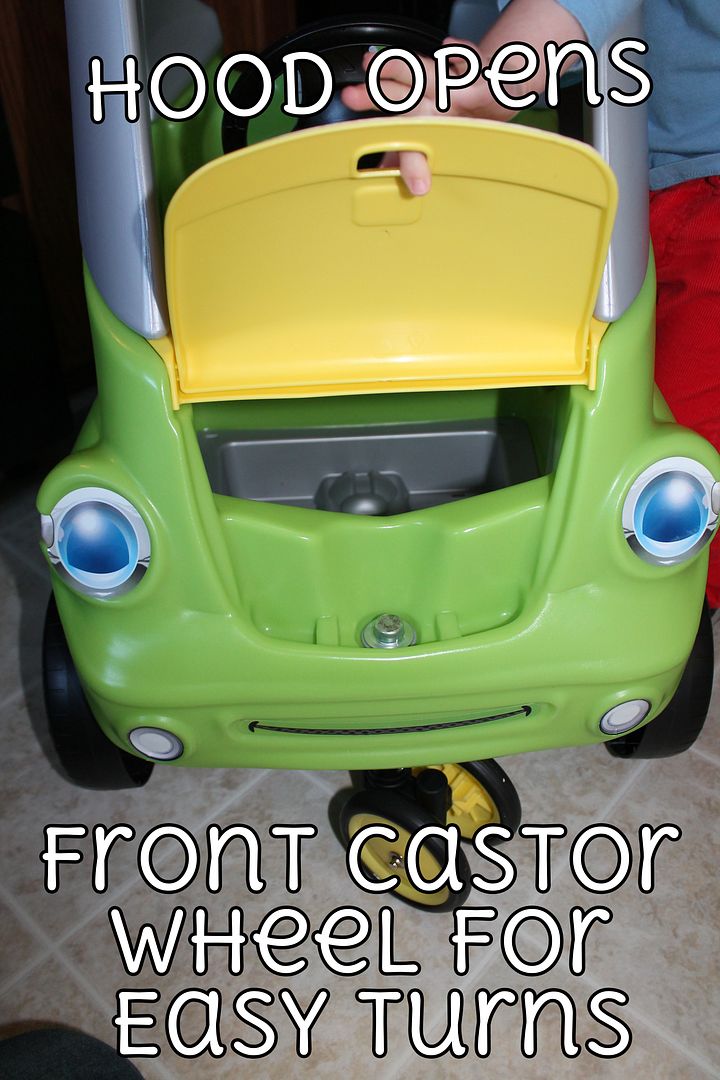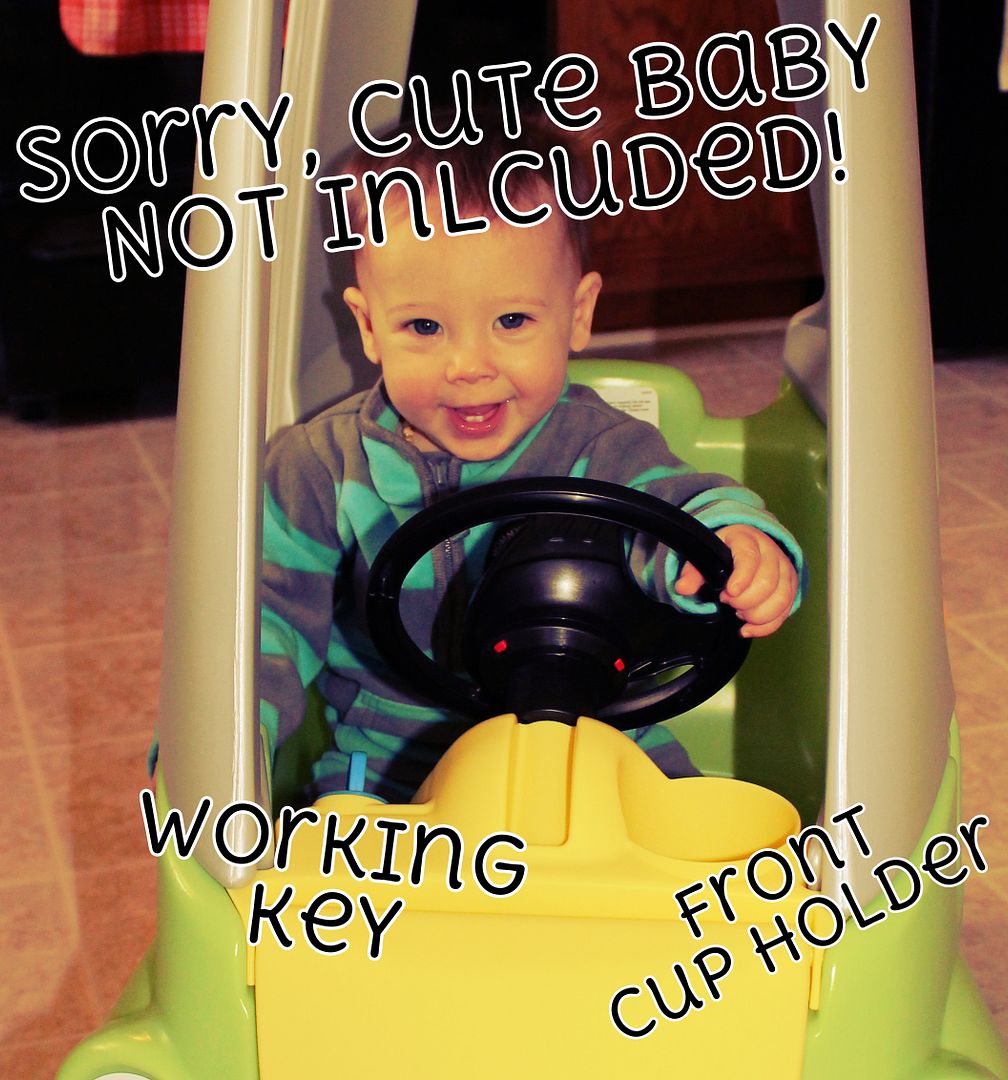 This car has been a huge hit in our house with both kids! When Maggie uses the car, we take the floor board out (she can take it out herself; it's so easy to pop in and out) and then put it back in when I push her brother or both of them. We are looking forward to nicer weather so we can take the car outside! Maggie takes such good care of her car, I caught her washing it the other day!
Today at the New York City Toy Fair, Step2 will be officially launching the "I ♥ Easy Turn Coupe" campaign, and I am SO excited to share the details with you! 

The Step2 Company, LLC focuses its charitable efforts on programs designed to enhance the health and education of children while enriching their lives and their family experience.  It is that mission that has made The Saving tiny hearts Society(StHS), an organization that funds life-saving grass roots research of congenital heart defects (CHD's), a non-profit that Step2 has supported for many years. Did you know that CHD's are America's #1 birth defect affecting over 40,000 babies every year? I had no idea it affected so many babies each year, but I'm really excited to partner with Step2 in an effort to raise awareness and funds for this non-profit group!

As part of the "I ♥ Easy Turn Coupe" campaign, Step2  be donating Coupes to various children's hospital. They will be also donate $1 to StHs for every comment received on the Easy Turn Coupe Facebook tab. I invite you to join me by heading over to the tab,  watching a quick video about the Easy Turn Coupe and telling Step2 what feature you ♥ most about it! Let's make this event a huge success and fight CHD!

Buy It: Okay, I know after reading this review you are going to want a Coupe or 2 for your own kid(s). The Step2 Easy Turn Coupe is available online from Step2 and is priced at $59.99

Win It: Of course, one of you lucky readers will win your own Step2 Easy Turn Coupe and this contest has a fun twist: It's a "Caption This Contest." This is the picture (below) you'll need to caption. If you'd like a chance to win, just fill out the easy Rafflecopter entry form below. *You'll notice that this contest lasts longer than normal–it will be end on March 31st, 2013 when the I ♥ Easy Turn Coupe on Step2′s Facebook page ends.* Good luck!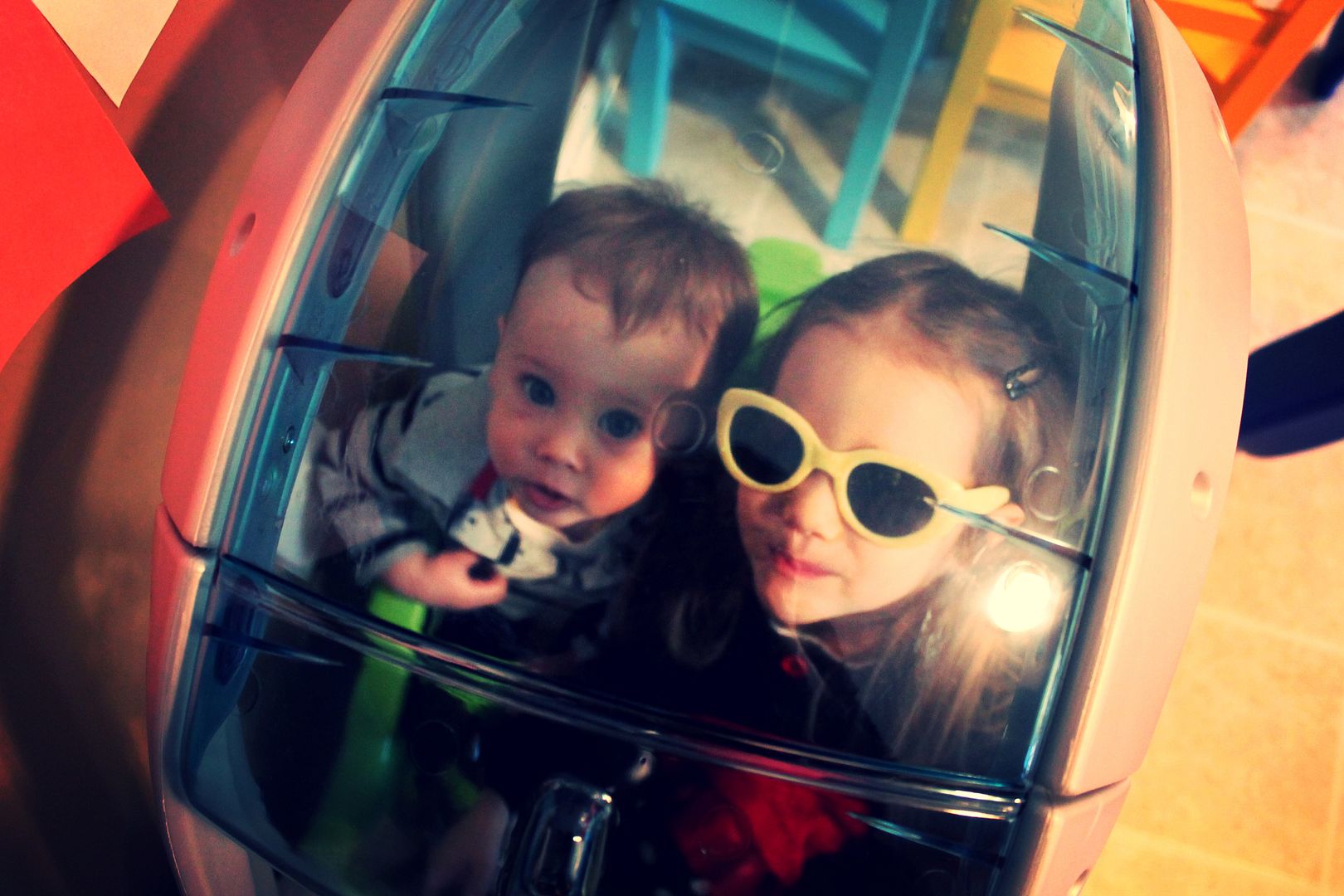 Love this blog? Please click the Top Mommy Blogs banner every day! This casts a vote for my blog today and helps me continue to get great products to share with you! You can vote daily! Thank you so much!


a Rafflecopter giveaway